Oh, the joys of the spring equinox here in Maine — shorter nights, longer days, bulbs bursting through the semi-frozen ground, the landscape turning apple green as new leaves begin to unfurl.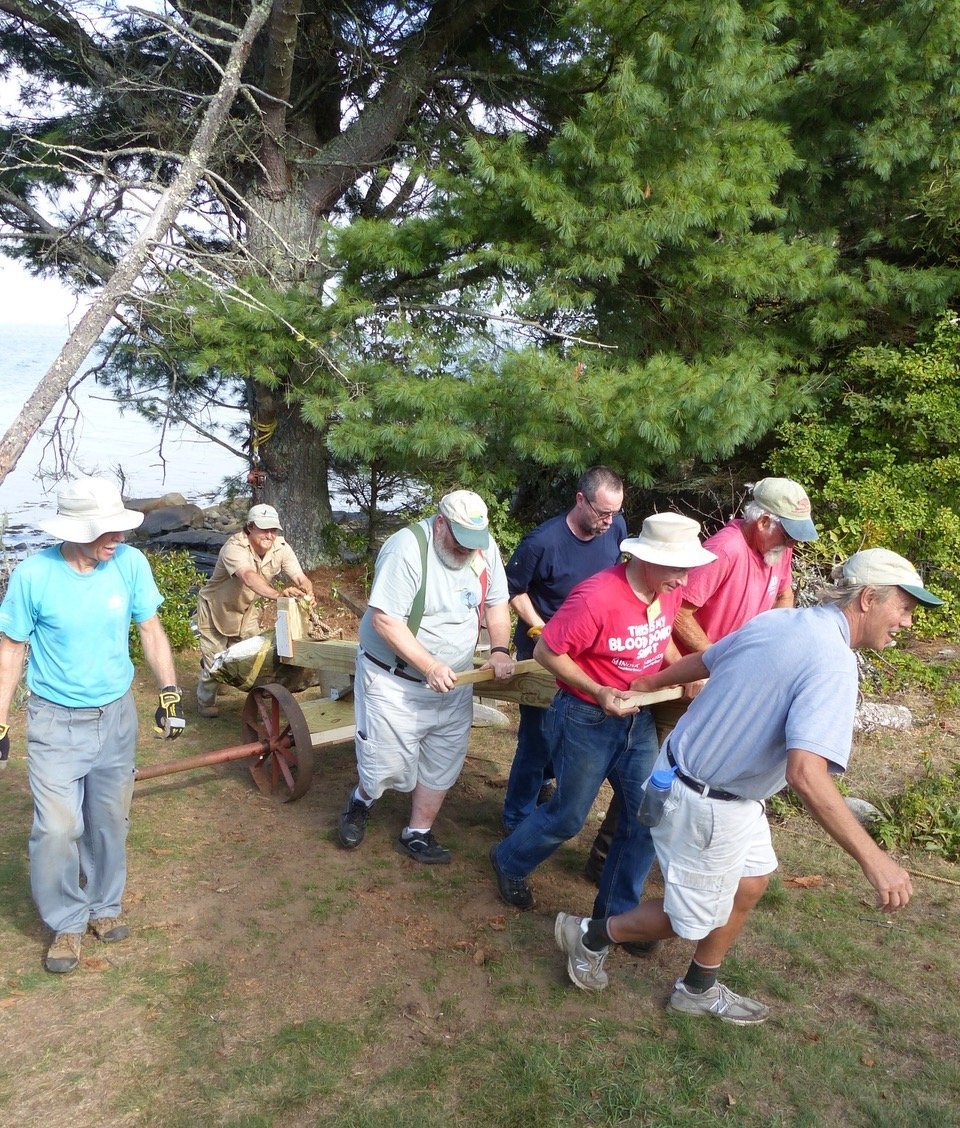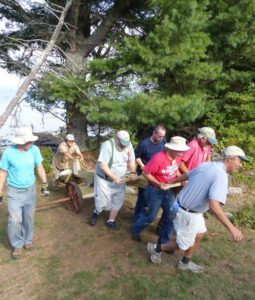 The same is true with Hog Island, except it means taking off the winter cloak and putting on our summer's finest — painting, dusting, repairing. planting the garden, and more. It also means exciting new programs and beloved traditional ones; new instructors and tried-and-true ones; and the same staff returning to greet you.
The programs have been filling up rapidly but spots still remain in a number of sessions. Come see ospreys up close and being banded at Rapture Raptor; join Doug Tallamy at Creating Bird-Friendly Habitats;  Scott Weidensaul for fall migration at Monhegan Island; or Holly Merker and Pete Dunne at Joy of Birding.  Visit Hog Island's website for a full description of programs offered and the instructors for each session. Can't make it to camp, then take Raptor Rapture online!
FOHI Update
FOHI volunteers signed up really early. Now only Family Camps I and II have a few spaces left.  Because cancellations are usual, don't hesitate to put yourself down on the waitlist.  Who knows, you might get an e-mail from Tony asking if you can make it! Sign-up today.

FOHI's annual newsletter is finally available. It's a wrap-up of 2018 and tells of things to come. In other FOHI news, the play Woman of the World by playwright Rebecca Gilman, former camper and Artist in Residence, will be coming to off Broadway this fall with Kathleen Chalfant. To see more about this play, see a previous FOHI post "Change is in the Air."
FOHI welcomes three board members and bids farewell to another. Sally Jeffords and Scott Weidensaul rotated off the board for a year and have agreed to sign up again for another stint. FOHI volunteer Jonathan "JB" Smith also agreed to sign on for the voyage. Loree Niola had to resign but remains committed to FOHI and the island and helps as she can. We wish her well and thank her for her dedication to everything FOHI.
Parting Thought
In August 1956, the camp's 20th anniversary, Millicent Todd Bingham addressed the campers of that season's final session. The following is an excerpt.
You have felt the miracle of the living wilderness. The more you know, the more you wonder. And the more you wonder, the more you care. Here in this place you have been among those who care, who are teaching others to care . . .
These words are as true today as they were then. FOHI volunteers and Hog Island staff, and instructors care deeply about the island, its living wilderness, and about your experience while on it. We will make your time on the island last a lifetime.