Overview
Each summer, the Audubon Camp in Maine, on Hog Island, hosts educational programs focused on ornithology, ecology, and conservation. They feature world-class instructors and are available to for adults, teens and families.
Each program will expand your birding experience and knowledge — and if you're not a birder, you'll still find plenty to enjoy on this spectacular island retreat with quiet forests, hiking trails, tidepools to explore and delicious meals to savor. From the chugging of the first lobster boat in the morning, to the last loon call at night, Hog Island never disappoints.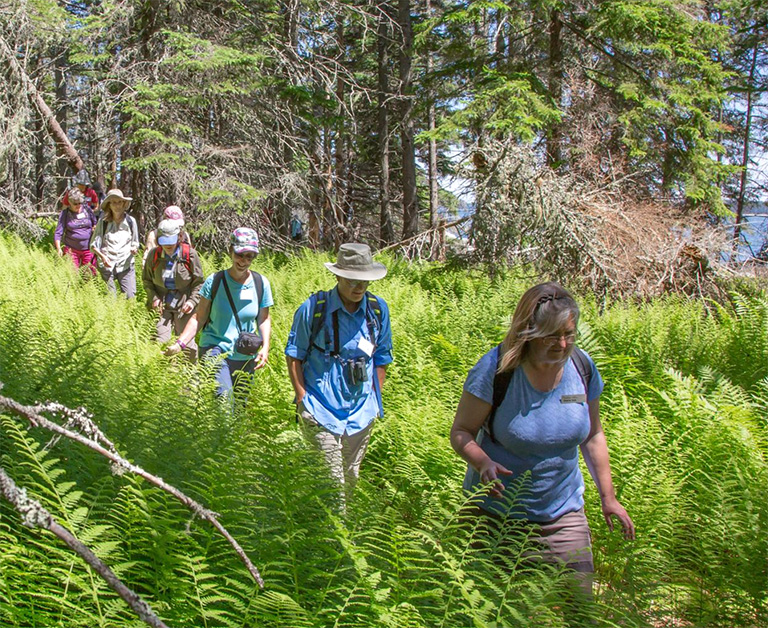 Featured Video
Enjoy a look into Audubon Camp in Maine ornithology programs on Hog Island. This video was produced by Lang Elliott using footage from the 2010 sessions and is narrated by Steve Kress, the then-VP for Bird Conservation for the National Audubon Society.