We've waited for over a year for to be back on Hog Island. And, now, volunteers are making their way to the camp for opening work week, June 2-8. Then, on June 13, campers will be coming up the gangway for Field Ornithology.
The floats are in and the ospreys are back, both sure signs that the Hog Island season has indeed started. Registration is roaring ahead with a few spaces left in some of the programs, so don't procrastinate check out the schedule. Another option is to take a few day trips with the camp, those still have spaces. FOHI volunteers' rush to sign up was like a tidal wave with all available spots taken within a few days. But don't be disappointed, if you're flexible put yourself on the waitlist — last-minute cancellations always happen. Great programs, great food, great staff, great volunteers!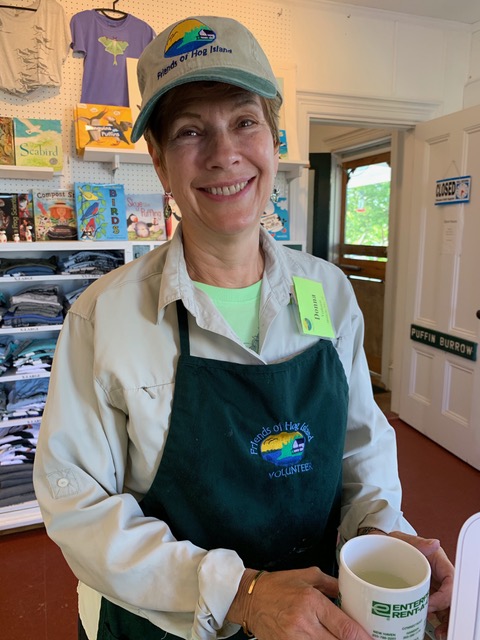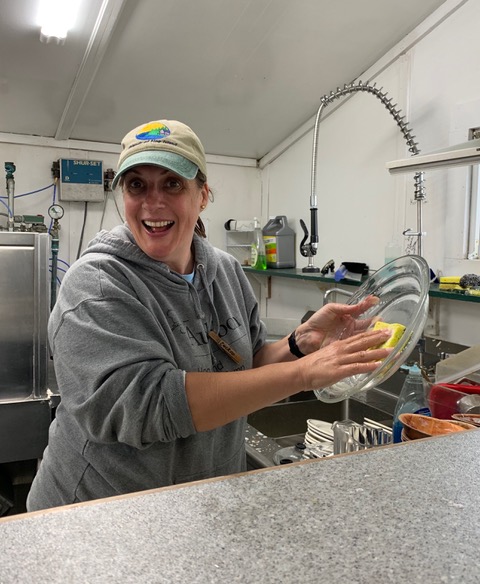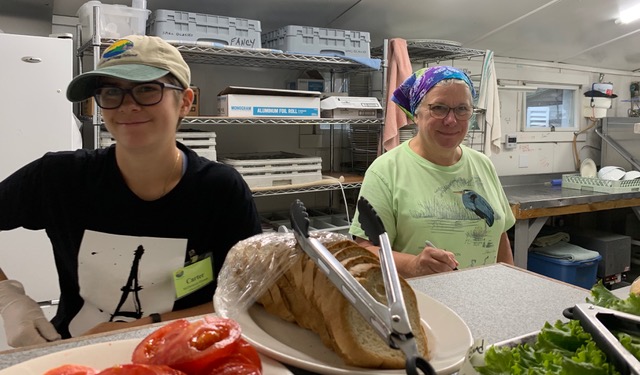 FOHI's one and only annual fundraising appeal went out on April 1, but it seems that many have not received it yet, including our own board and others far and wide; we have heard tales of bulk mail taking a long, long time to reach recipients. So, take a look at it here and learn about what we've done and about FOHI's commitment to the raising of the Queen Mary — that venerable lady of the island.  To those who did receive our annual appeal and responded, thank you.
The naming of FOHI's annual newsletter "The Guillemot" drew many positive comments as did its content.  The diminutive seabird, with its bright red feet, is often the first seabird we see on arrival at Hog Island and for many of us a life bird. Regardless of the time of year or weather, the Black Guillemot can always be seen in the waters around the island — steadfast and loyal.  Unfortunately, we had not realized that there was another well-known newsletter called "The Guillemot" published by the Sorrento Scientific Society in Maine by Bill Townsend, which ended in 2020; we'll still use the name as it has special meaning for FOHI and the Sorrento newsletter is no longer published.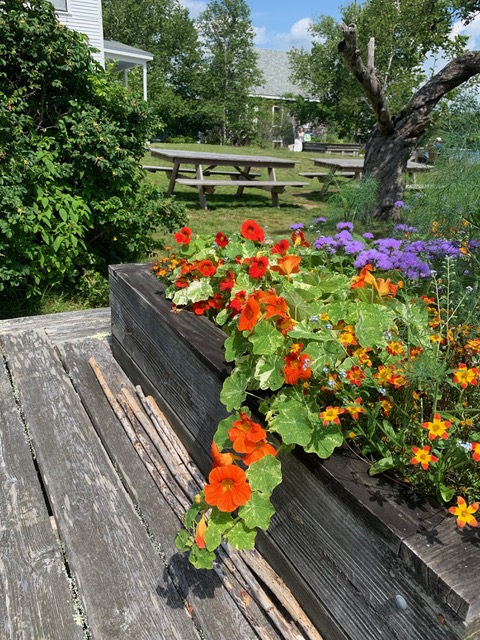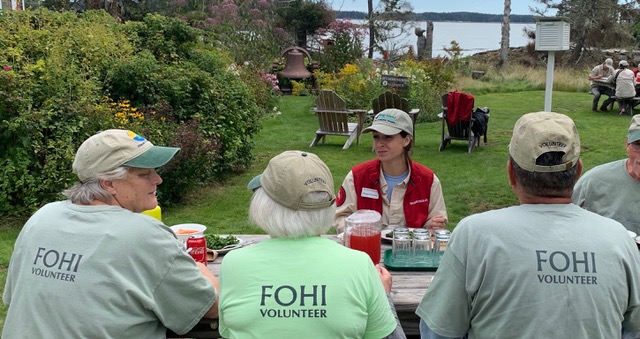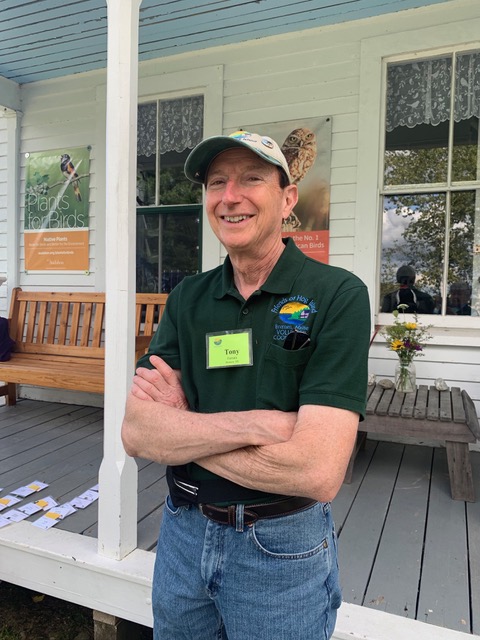 Want to spend summers on Hog Island? Friends of Hog Island is looking for a new volunteer coordinator for 2022, as Tony, rather than retiring last year, graciously agreed to stay on for 2020 and 2021. As many of you know this is a key role, representing FOHI, recruiting, managing, and working alongside volunteers. FOHI provides 6-8 volunteers a session and 20-30 volunteers for opening and closing work weeks, amounting to an average of 7,000 hours a season. So, if you or someone you might know would love to become part of a team that makes things happen and wants to live on an island in the summer check out the job description and if you're in the area this season, come and visit us on the island. We're beginning the search early so anyone thinking about it can visit the island this season and see first-hand what a magical place it is and what a great team makes it hum. Check out the job description at
See you on the island!